Consumer desire for specially made products has recently increased dramatically. A few years ago, this was primarily limited to customized mobile cases and mugs, where people would have their photographs printed on their mobile cases or give personalized mugs to their loved ones, and it was mostly seen at brick-and-mortar businesses. For a variety of products, there is currently a substantial online market for product customization. While some businesses focus just on customizing their products, others are implementing customization trends across their entire organization to enhance the consumer experience.
Product Customizations: What it Means?
Product personalization is the practice of providing customers with products and services that are specially created to suit their needs and preferences. Customers can either go to a retailer to have specific product adjustments made or they can personalize the things themselves exactly how they desire. Online stores offer the latter, allowing customers to order personalized goods online.
Product customization has established itself in the eCommerce sector and has retailers' interest. Let's try to comprehend why eCommerce merchants have started to like the Product Configuration service.
Benefits of Customized Products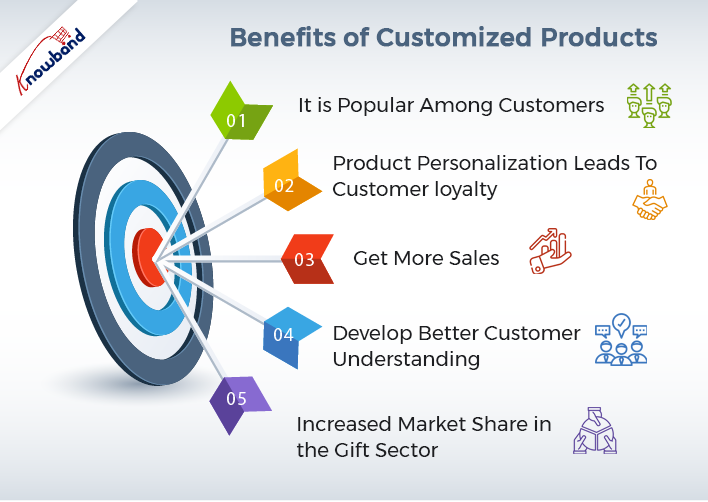 It is popular among customers
Customers have embraced the concept of personalization, and how well a firm is received by the broader public has a huge impact on its ability to succeed after launch.
Customizing a product offers it a distinctive feel. Whether consumers create something for themselves or someone else, the finished item gains an emotional component in addition to its original function as a product. Customers like the concept of personalization, which increases brands' chances of success in the eCommerce sector.
Product Personalization Leads To Customer loyalty
Customer loyalty is one of the main advantages of product customization. And there is no better way to win over customers than by giving them complete freedom to customize the product to their tastes. Customer pleasure is the main factor in gaining that loyalty.
Customizing a product increases brand loyalty in addition to customer loyalty. The likelihood that customers will be drawn to your brand and choose it over rivals when making future purchases increases when you give them a variety of personalization options.
Product customization helps to build a relationship between a business and its customers and significantly increases client retention.
Get More Sales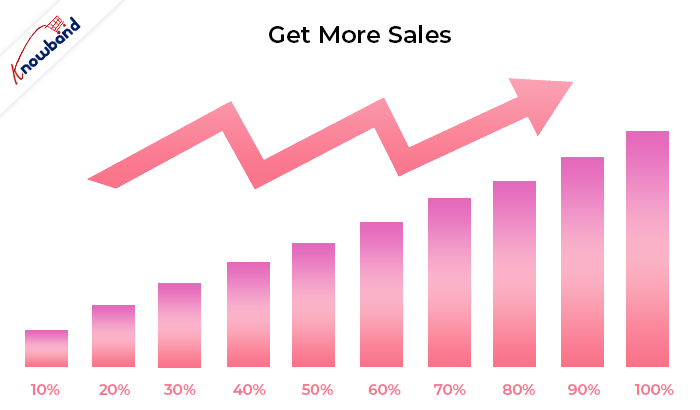 Now for the advantages of product customization: it increases sales.
The only factor that ultimately matters is the volume of sales. Sales won't decrease if you've managed to foster brand loyalty among your customers. Customers are willing to pay more for a personalized item because they see it as their own, rather than just a product.
Personalization of your products encourages word-of-mouth marketing as well because a customer is entirely delighted with your goods or services. If you do this, you might expect a higher count in your sales figure.
Develop Better Customer Understanding
A customized buy allows you to analyze your customer's preferences, likes, and tastes in greater detail than a standard purchase, which adds to the advantages of product customization.
Brands can use the information they gather when customers buy customized products to present them with goods that match their previous tastes. 
Thus, product customization helps you better understand your customers while giving you a competitive advantage over your competitors.
Increased Market Share in the Gift Sector
The giving market in India has undergone a transformation since the advent of technology. People enjoy providing customized gifts to their loved ones. And personalizing a product makes an ordinary item into a thoughtful gift!
With more and more transactions occurring online, your ability to customize products will help you rule the gift item market.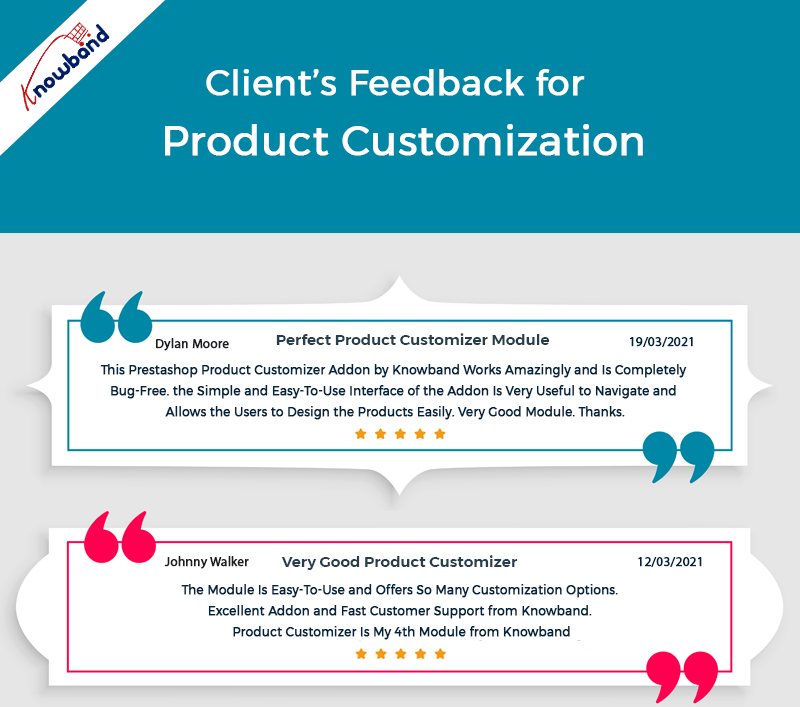 Knowbnd's Product Customization Module
Utilizing Knowband's Product Customization module, you can provide your clients with customization services. It allows customers to create their own customizations and adds a customization option on your product pages. Customers can use a variety of tools in the Product Designer module to create items exactly how they want them to be, from adding the appropriate photos to adding custom text and QR codes.
Additionally, it provides customization options to choose the pricing of modification and a design preview. 
So, I strongly advise you to try this module if you want to give your company the choice of customization. It gives you a great opportunity to increase the average order value. You can easily test our PrestaShop Product Customization Addon and the OpenCart Product Customization Extension.
I hope you enjoyed reading about the benefits of product customization.
Wrap Up!
All eCommerce stores must require the Knowband One Page Supercheckout module. You can contact us at support@knowband.com with any questions you may have about this module.