Do you currently operate a website-based store? If so, extending your internet presence to additional marketplaces is a wonderful strategy to increase your clientele and grow your company. Utilizing marketplace integration systems allows you to delegate labor-intensive jobs to cutting-edge technology while concentrating on more crucial ones. We'll describe eCommerce marketplace integration in this blog post along with the significance it has for online and multichannel sellers. Look at all the important subjects we'll be covering:
Getting Integration in eCommerce Marketplaces
An API-based eCommerce solution called a marketplace integration system (also known as a marketplace connector or marketplace synchronizer) links many online marketplace accounts to a single selling platform.
In other words, an eCommerce marketplace integration is a system that combines data from several sources (or platforms) into a single location while integrating various eCommerce processes. It is a fantastic tool for businesses to syndicate their product listings (or product catalogs) to online markets like Amazon, eBay, Walmart, and many others.
All of the significant tasks associated with selling on marketplaces are handled by the tool, including adding new products, maintaining inventory levels, monitoring orders, handling orders, etc.
What Marketplace Integration Features Are Available?
The eCommerce marketplace connectors, which feature all necessary and up-to-date capabilities, enable sellers to sell on third-party marketplaces with simplicity.
A Centralized Dashboard 
Utilize the eCommerce dashboard with the single view of all the data that is the most effective.
The integration offers a single dashboard where you can keep an eye on inventory levels, dispatch freshly received orders, or modify the product.
On the website, you can find records of the best-selling products, account-specific recent order summaries, client lifetime income totals, and much more.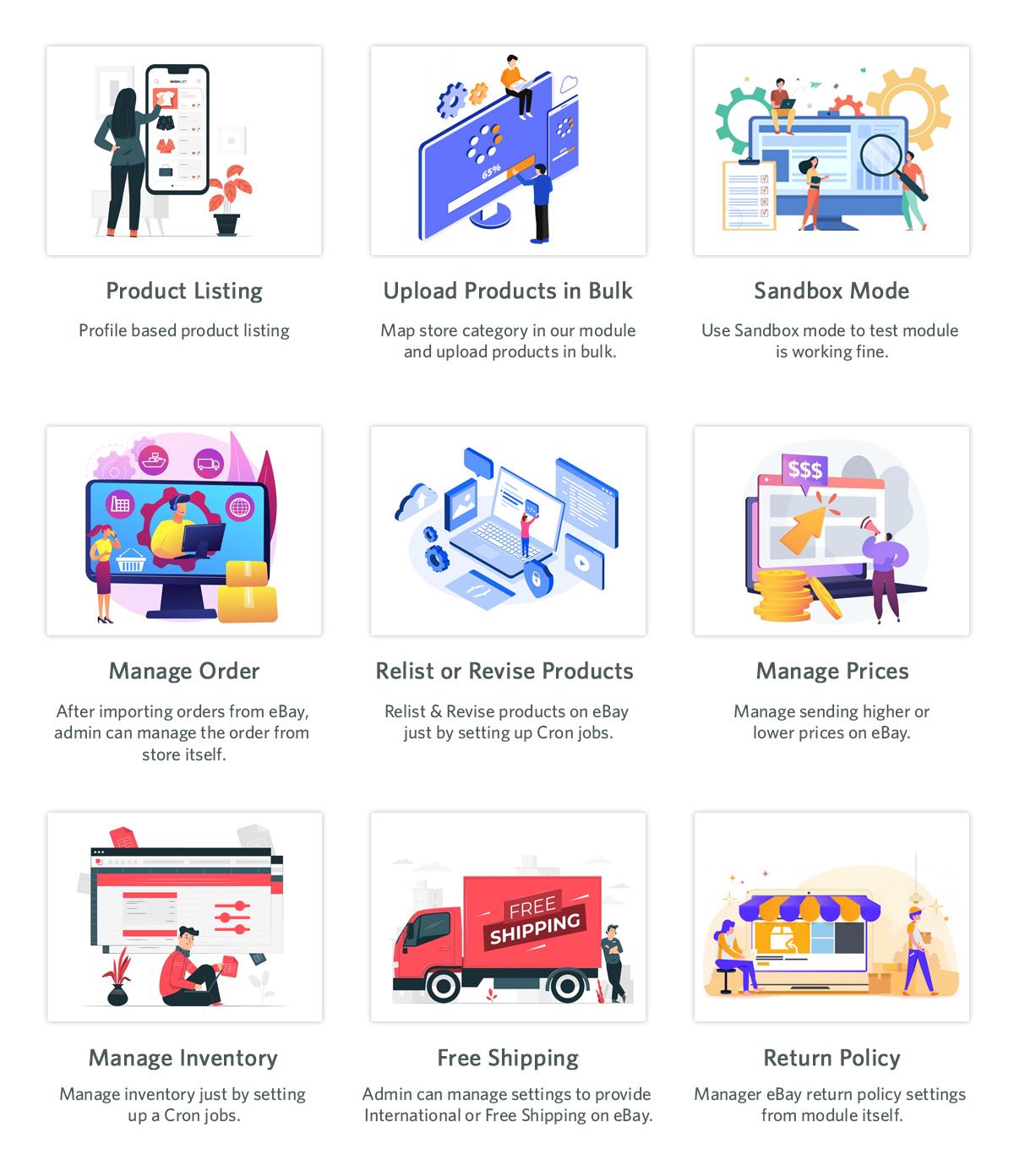 Real Time updates
Perfect real-time communication is established across the connected systems thanks to marketplace integration. It makes sure that all of the figures, including Orders, Inventory Numbers, and Product Details, are updated in real-time on all ends.
Due to the fact that it completely prevents the possibility of both overselling and underselling, this feature is crucial. These are the two greatest problems multichannel sellers encounter. Thankfully, real-time synchronization updates data in real-time on all ends to ensure that such a catastrophe never happens.
Automatic Crons
You can choose to use automatic cron jobs to reduce human error while integrating with the eCommerce marketplace. A cron is a set of instructions or commands that instructs the server to carry out a predefined action at a specific time. This technology removes the pressure of repeating the same procedures, allowing salespeople to concentrate on more important issues. Additionally, data transfer between multiple systems is accelerated.
Users also have the option to set a certain function to run (repeatably) after a specified period of time.
Organize and Bulk-Upload Products

You can bulk-upload and manage items on your shop and the online marketplace as part of the eCommerce marketplace connection.
There is no question that running a business is significantly less important for merchants than other tasks. The marketplaces can receive tens of thousands of products from retailers with just one click.
With the use of marketplace integration solutions, select the products you wish to submit in bulk. 
Consolidated Order Management
Then you'll be able to manage orders from various markets in one place (or selling platforms).
It could be very difficult to manage orders from various platforms. Because there are so many online markets or platforms, businesses frequently lose potential customers by failing to accept and complete orders on time.
Contrarily, marketplace integration streamlines the process for sellers by allowing them to accept, reject, ship, and remove orders from a single location. 
You never miss an order thanks to the eCommerce marketplace integration, which guarantees that none of the orders go unattended.
To automatically acknowledge orders placed, you can set an advanced option. If you choose this option, orders from your seller panel are automatically received, accepted, rejected, or shipped in accordance with the criteria you define.
Multiple User Accounts
With the integration, it will be easier to manage multiple seller accounts linked to the same marketplace.
This functionality is also helpful when the same marketplace operates in different nations. We must set up numerous seller accounts on the marketplace in various nations in order to sell there.
Numerous User Accounts
From a single location, you can sell with multiple accounts using the same inventory and identical items. The statistics will balance on all sides with no chance of error, which is the best part.
Live Alerts
You'll always be informed thanks to real-time alerts. Vendors can monitor new orders, orders that are rejected, statistics regarding low inventory, and more with the help of the eCommerce marketplace connection.
Let's now examine some benefits that will make the differences between the two options more clear.
Market Integration Extension's Advantages
Due to automation, eCommerce marketplace integration streamlines a challenging process with no more manual selling. Everything is automated, so the procedure is streamlined from beginning to end.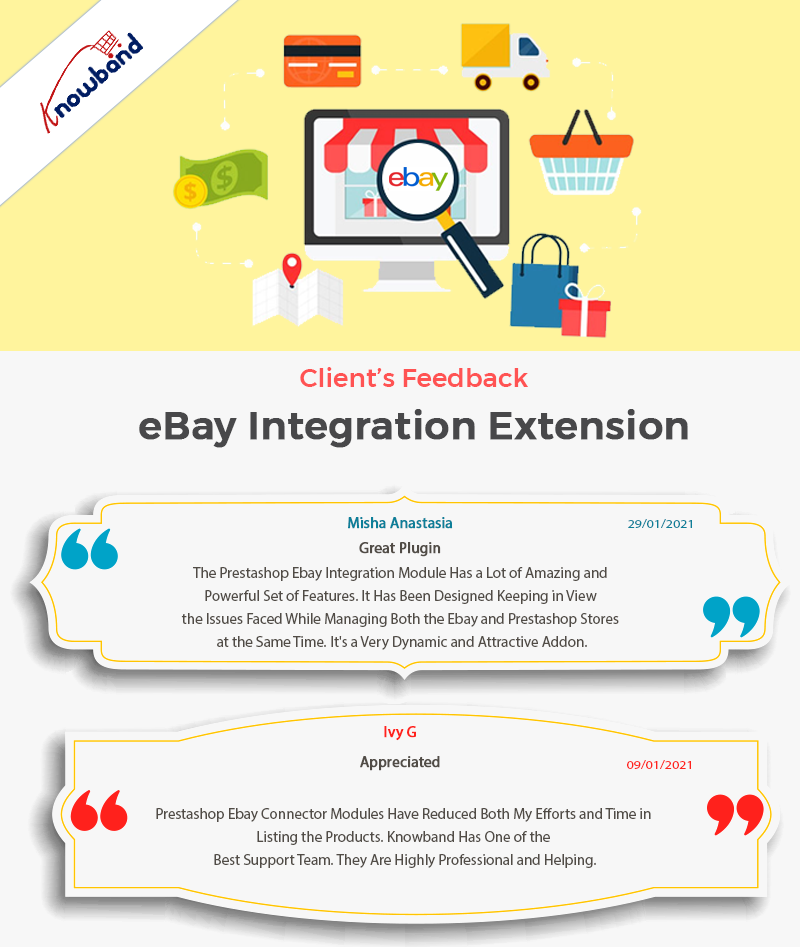 Streamline Data Transfer
Data can move between platforms quickly and securely thanks to an API connection that runs in real time across all of them. Validation is required for every data transmission call. Less friction between markets, shops, and inventory makes mistakes easier to avoid.
Save time and energy
So, by streamlining the selling process, the seller saves a lot of time and effort. For vendors who have more important tasks to complete, a store visit is not necessary.
One location to control all channels
You won't need to switch back and forth between platforms to manage activities with this connection. All of the operations could be managed from one place (or dashboard).
Increase your SEO

Using an eCommerce marketplace could help your products rank higher in search results. Depending on where they want to go, this enables customers to personalize their descriptions in various languages.
Cover additional Selling Channels
Products are more noticeable in a number of eCommerce marketplaces. The platform is open-ended, allowing your company to connect to any number of markets.
Defeat the Opposition
With this technology, you can also easily outperform the competition in markets. The price may be altered in a number of ways to guarantee that you always receive the Buy Box.
Increase your Customer base

This technology makes it possible to display your products on numerous channels, making it simple to reach a new audience. As a result, it's a great way to develop a global brand with little effort.
Conclusion
Let me sum up by saying that as eCommerce expands, customers are less likely to conduct their transactions on a single platform. You can connect with your customers wherever they are with an automated solution like an eCommerce integration. Being an online retailer right now is challenging. For small, medium, and large businesses, market integration is the ideal strategy.
When looking for a simple and affordable eCommerce integration for your company, Knowband is a great choice. With Knowband, you can list and sell goods on the biggest online marketplaces, including Amazon, Etsy, and eBay, and manage your multichannel sales more effectively and conveniently than ever.
Send us an email at [email protected] if you have any questions about Knowband; we're happy to answer them.